Recently, the distributed industrial and commercial photovoltaic project jointly launched by Donia and Austa, officially started. The project all uses Austa AU550-36V-MH modules. It was completed on the 10th. Macedonia, where the project is located, is located in Eastern Europe and has good lighting conditions. After the completion of the project, it is estimated that the annual power generation can reach 500,000 degrees, and at the same time reduce carbon dioxide emissions by about 300 tons. The construction of this power station will save about 36,000 euros for Donia every year. Electricity expenses.
Donia is a confectionery company established in 2001 in Prilep, Macedonia. As a company specializing in the production of classic traditional high-quality delicacies, the delicacies such as Halva and Lokum made by Donia with its unique formula have become eternal classics. Additionally, Donia is known for its artisan-quality Bakehouse cookies. Donia's food is highly recognizable, allowing customers to enjoy the pleasure of high-quality food and at the same time enjoy the artistry of appreciation.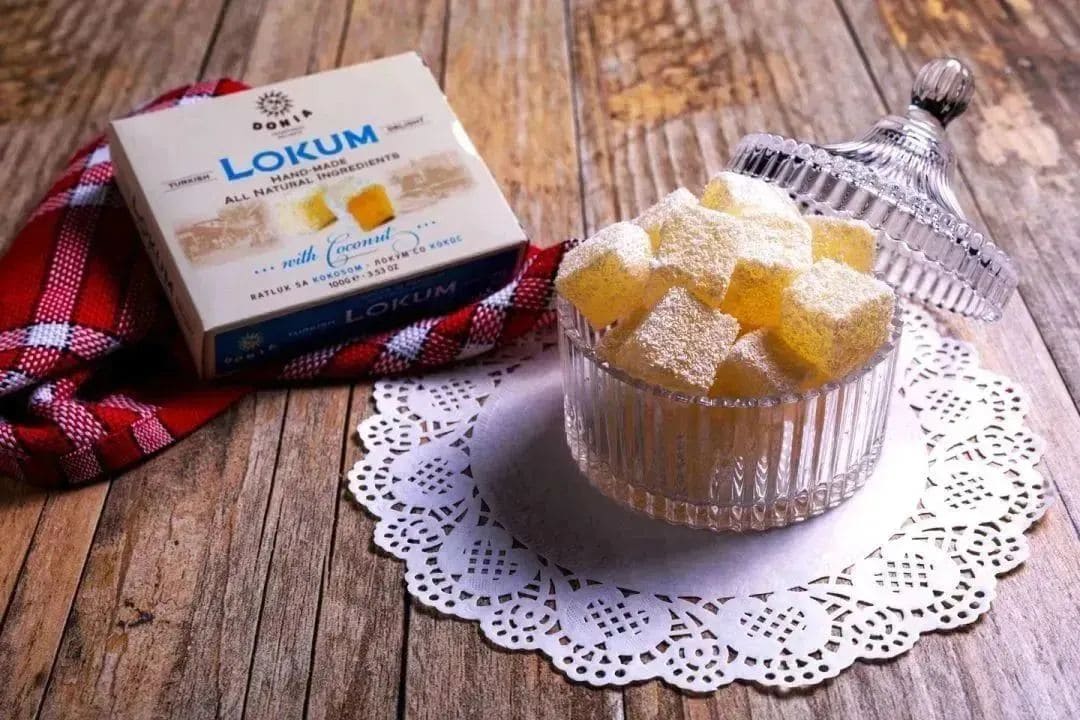 After more than ten years of development, the company has continued to grow and develop, and has its own processing base. In the context of the increasing global calls for reducing carbon emissions and addressing climate change, Donia believes that green and low-carbon transformation is an inevitable direction of development. At the same time, considering that cost reduction and efficiency increase will bring more benefits and development advantages to the company, Donia decided to build a distributed photovoltaic power station, and all use Austa brand components.
Cost reduction and efficiency increase
Green Energy Helps Candy Factory Environmental Protection First
Before the start of the project, Donia clearly expressed to Osda Solar the vision and needs of the company for the power station. On the one hand, in order to achieve the purpose of reducing costs and increasing efficiency, on the other hand, it needs safe, stable and clean energy. Enterprises need a stable power supply to support production and operational activities. Donia hopes to have its own power station to ensure that the enterprise will not be affected by fluctuations and interruptions of external power supply and provide continuous and stable power supply.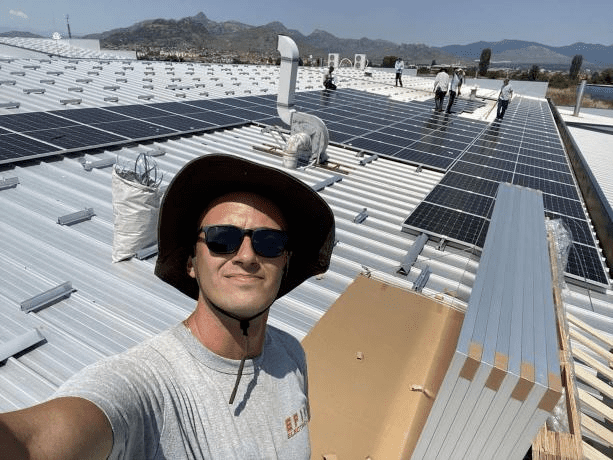 On the basis of stable power supply, controlling energy costs is the top priority. Electricity is one of the important energy consumption of enterprises and has a great impact on the production costs of enterprises. By building distributed industrial and commercial photovoltaic power plants, Donia can better control energy costs. Self-produced electricity reduces dependence on external power purchases and avoids being affected by market price fluctuations, thereby saving production costs.
The recognition and practice of the concept of sustainable development and green energy transformation is the value background of Donia's proposed construction of this power station. With the enhancement of environmental protection awareness, Donia is paying more and more attention to sustainable development, including reducing carbon emissions and environmental protection. Through the construction of distributed photovoltaic power plants, Donia hopes to better grasp the source and usage of energy, adopt cleaner energy, reduce dependence on traditional energy, reduce carbon emissions, and achieve more environmentally friendly production and operation.
More efficient
Vertical integration of station building services leads Europe's energy transition
As a company known for its high-quality food, Donia has always adhered to strict requirements for the construction of power stations. After many times of communication between the two parties, Austa has won the trust of Donia with its reliable quality assurance and customer-oriented sincere attitude.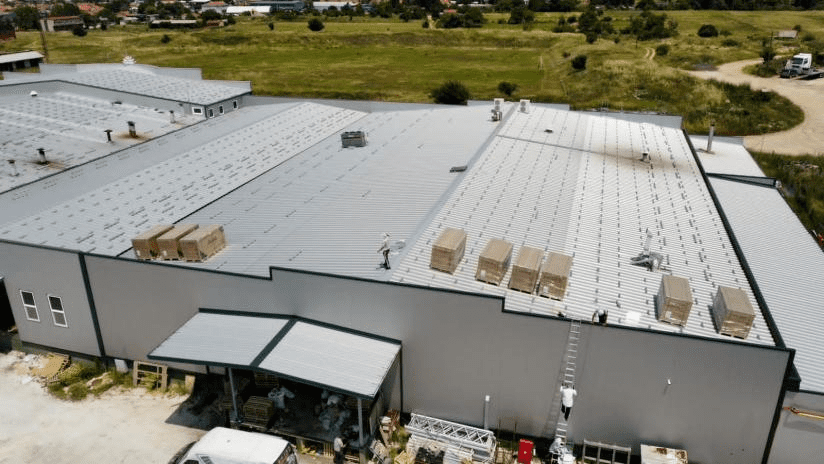 In terms of professionalism, the Austa AU550-36V-MH module has a maximum conversion efficiency of 21.28%, which can be flexibly adapted to various application scenarios. Components are manufactured using high-quality materials and advanced manufacturing processes. Each component has undergone strict quality control and testing before leaving the factory to ensure the reliability of product quality and provide long-term stable performance. Choosing Austa's photovoltaic modules can ensure the power generation efficiency of the power station. At the same time, Austa's regional team in Europe can achieve extreme sinking, escorting the entire life cycle of the customer's power station.
In terms of timeliness, the construction period of this power station is relatively short. In order to improve the efficiency of station construction, Donia needs to choose products from companies that have spot stocks in Europe. Austa has stock in European warehouses and can deliver quickly throughout the European region, which greatly saves time and cost.
The construction of the distributed power station will reduce energy costs for Donia, improve energy independence and stability, reduce carbon footprints, and establish a sustainable development image. At the same time, it can also bring value-added opportunities and create more profits for the company. It is a wise choice to ensure economic, environmental protection and sustainable development.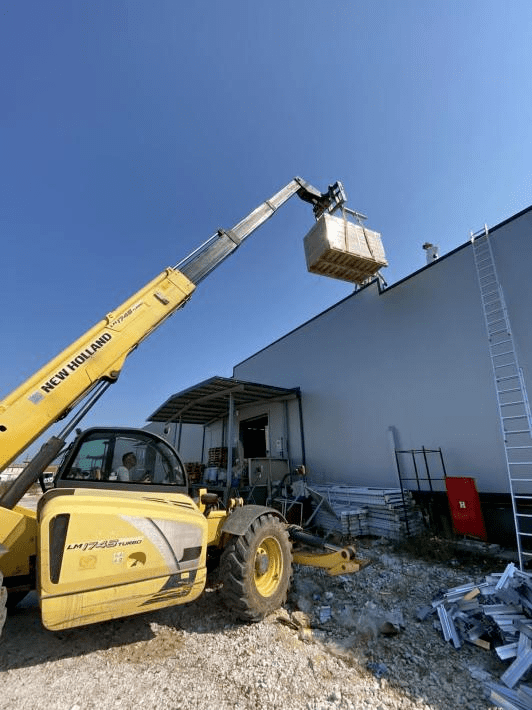 Austa has been deeply deployed in the European market for many years. It has always paid attention to quality management and sustainable development, strictly implemented international standards and quality management systems, and obtained TUV, CE and other European photovoltaic authoritative certifications. The stability and reliability of the products are beyond doubt. The construction of Austa's European warehouses and spot reserves also ensure fast product delivery, low transportation costs, and serve customers nearby, saving customers warehouse costs. At the same time, Austa actively tracks the policies, regulations and energy policies of European countries, as well as the dynamic changes in the energy market, and adjusts and optimizes its products in a timely manner to meet the needs of European customers for efficient and reliable smart energy solutions.