On June 14th, 2023, Intersolar Europe 2023 was held at the New International Exhibition Center in Munich, Germany. Austa presented its integrated solutions for solar storage and charging, and "balcony economy" micro-inversion system at booth B4.260.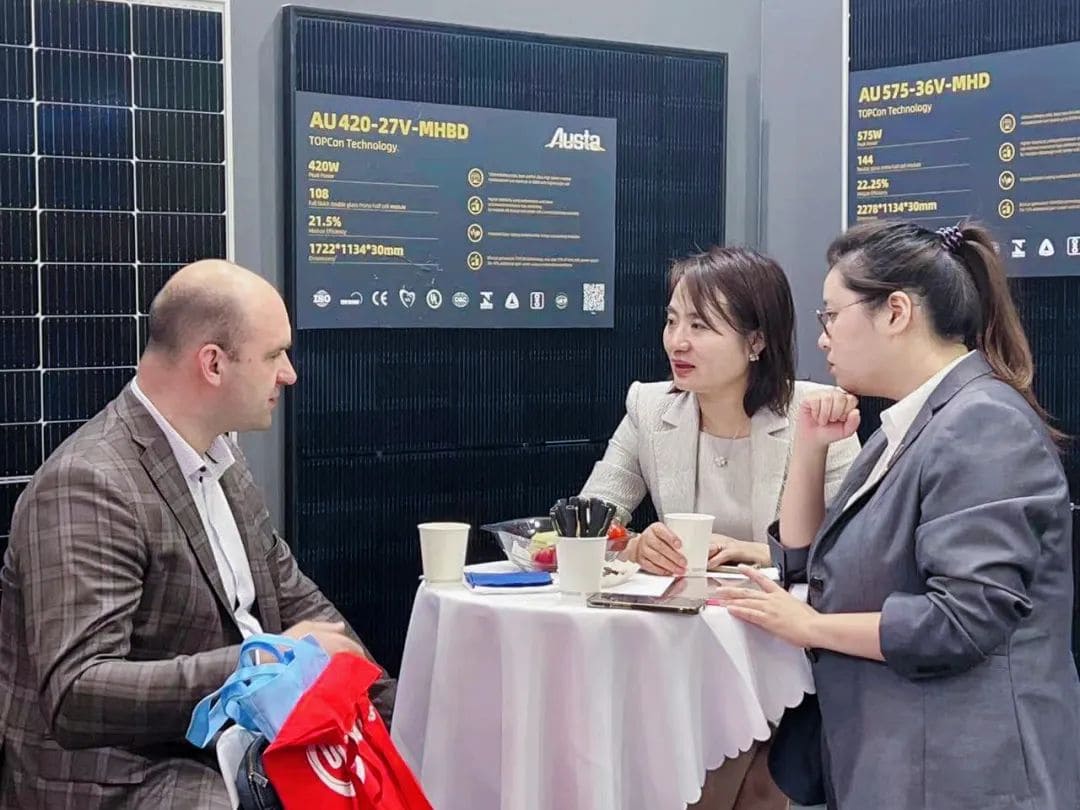 Intersolar Europe is the world's leading trade fair for the solar industry. Under the value of "connecting the solar business", manufacturers, suppliers, distributors and other PV industry players from all over the world gather in Munich every year to discuss the latest industry trends, explore first-hand the industry innovations and meet potential new customers.
Countries in southern Europe such as Spain, Italy, Greece and Portugal enjoy longer hours of sunshine and higher solar altitude angles. Scandinavian countries such as Sweden, Norway and Finland are at higher latitudes and enjoy long daylight hours in summer. Although weather conditions and seasonal changes may have an impact on light, overall, most of Europe still has sufficient light resources for a wide range of solar and other PV technologies.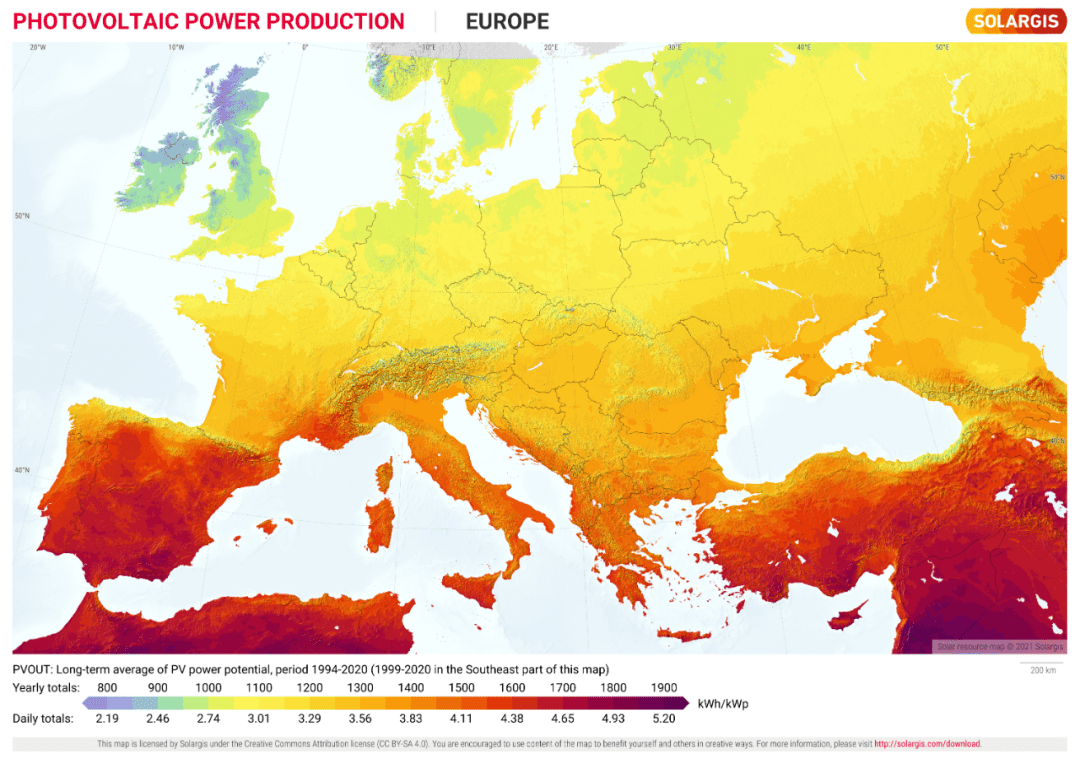 European countries have adopted aggressive PV policies over the past few years to promote the development of renewable energy and reduce dependence on fossil fuels. For example, Germany, where the show is being held, has adopted a number of policy measures, including a statutory priority power purchase system (Feed-in Tariffs) that provides a stable buy-back price for solar power. In addition, the government has introduced economic incentives and tax breaks to encourage residents and businesses to install solar systems. In Spain, as the solar industry grew rapidly, the government gradually cut subsidies and shifted to competitive bidding and market mechanisms to achieve more sustainable development. France has introduced a pricing mechanism for solar power to ensure that generators receive a reasonable buyback price. These policy measures are designed to encourage the development and adoption of PV, promote the growth of renewable energy, and provide a stable and predictable environment for investors and power producers.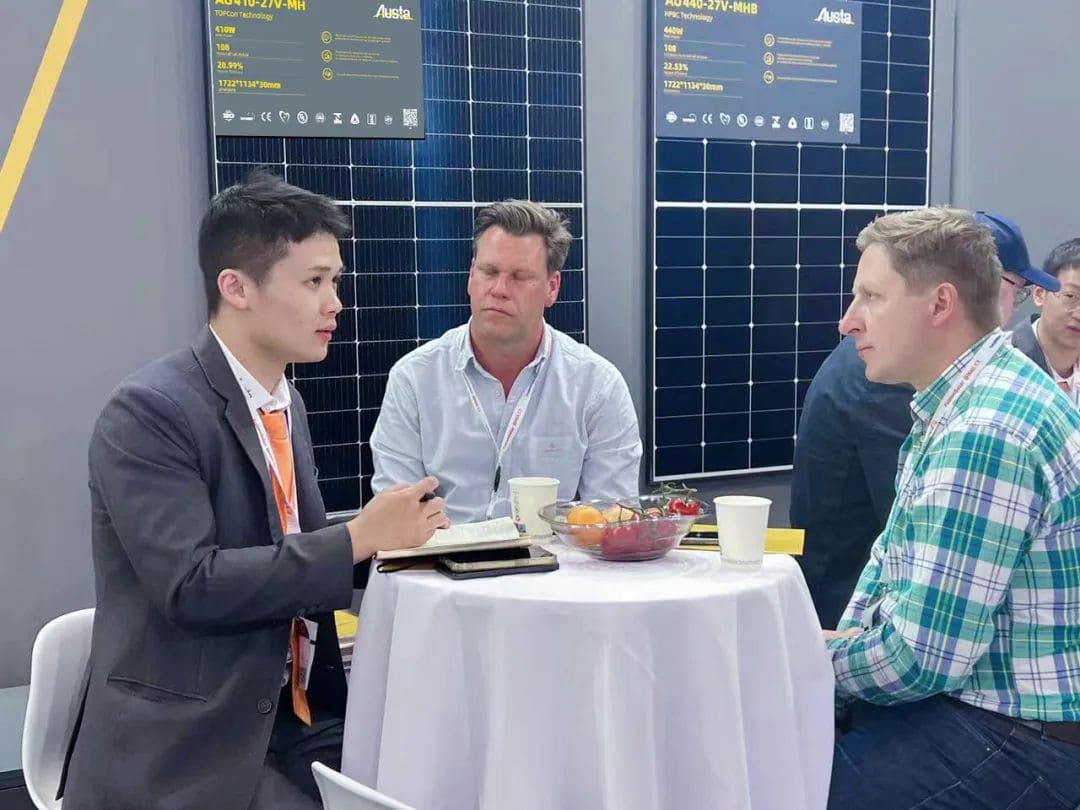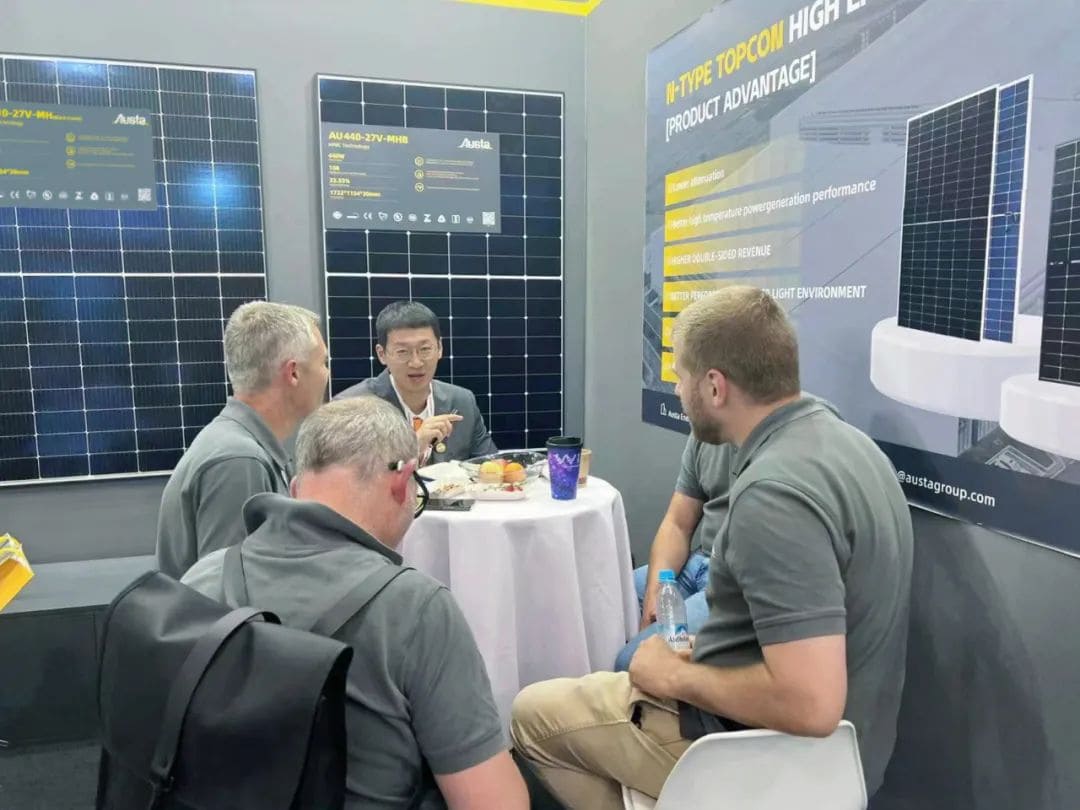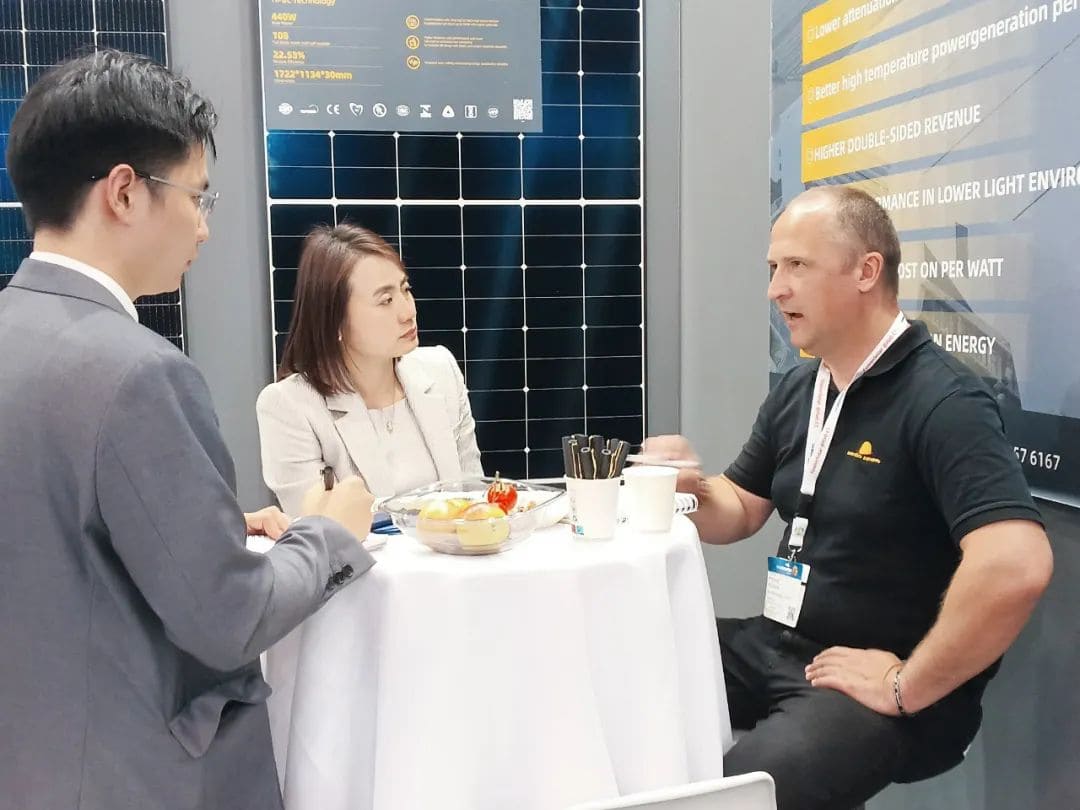 Since its establishment, Austa has been adhering to the corporate mission of letting thousands of households enjoy the green energy. At the same time, Austa has been committed to the research, development, manufacturing and sales of integrated optical storage and charging solutions. So far, Austa has successfully developed and launched several solutions, including grid-connected system solutions, off-grid system solutions, micro-inversion system solutions, integrated grid-connected and off-grid system solutions and battery module solutions. Guided by the mission of Oasis, Austa has especially launched the "Balcony Economy" micro-inversion system integrated solution, which includes solar panels, micro-inverters, mounting brackets and other complete system packaging kits. It is easy to transport, simple to install and takes up little space, and can be flexibly installed on balconies, roofs, external walls and floors. This solution is widely used and warmly welcomed in China and abroad.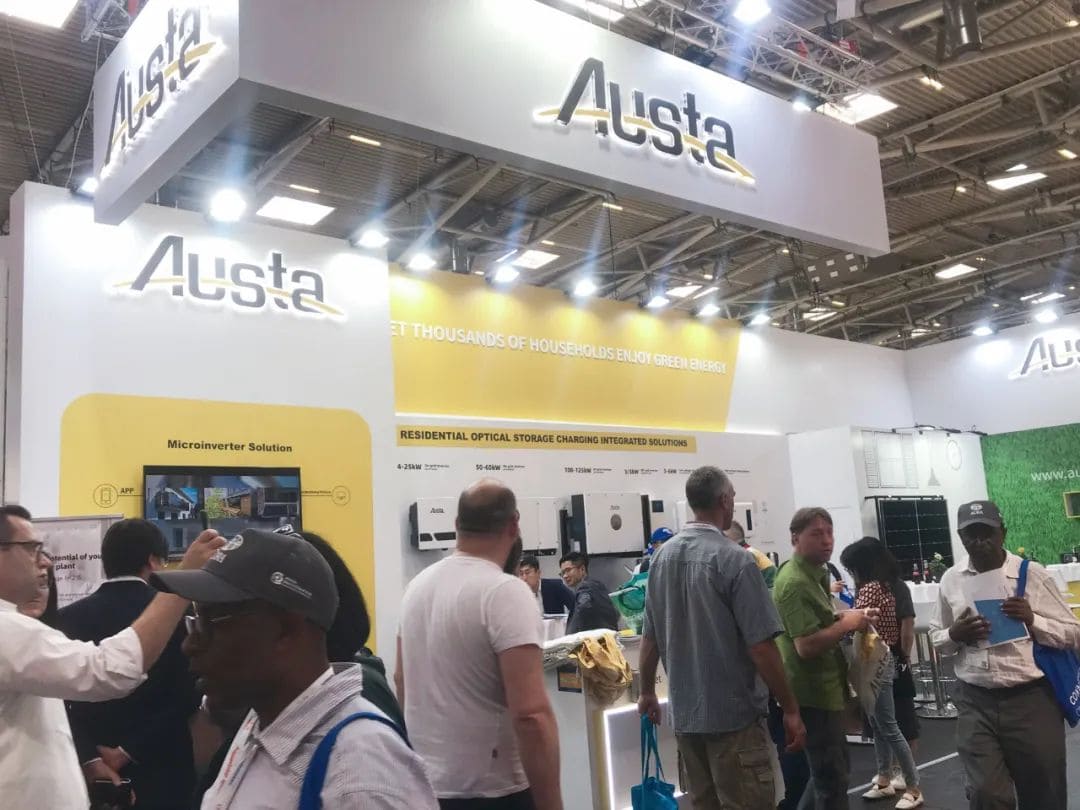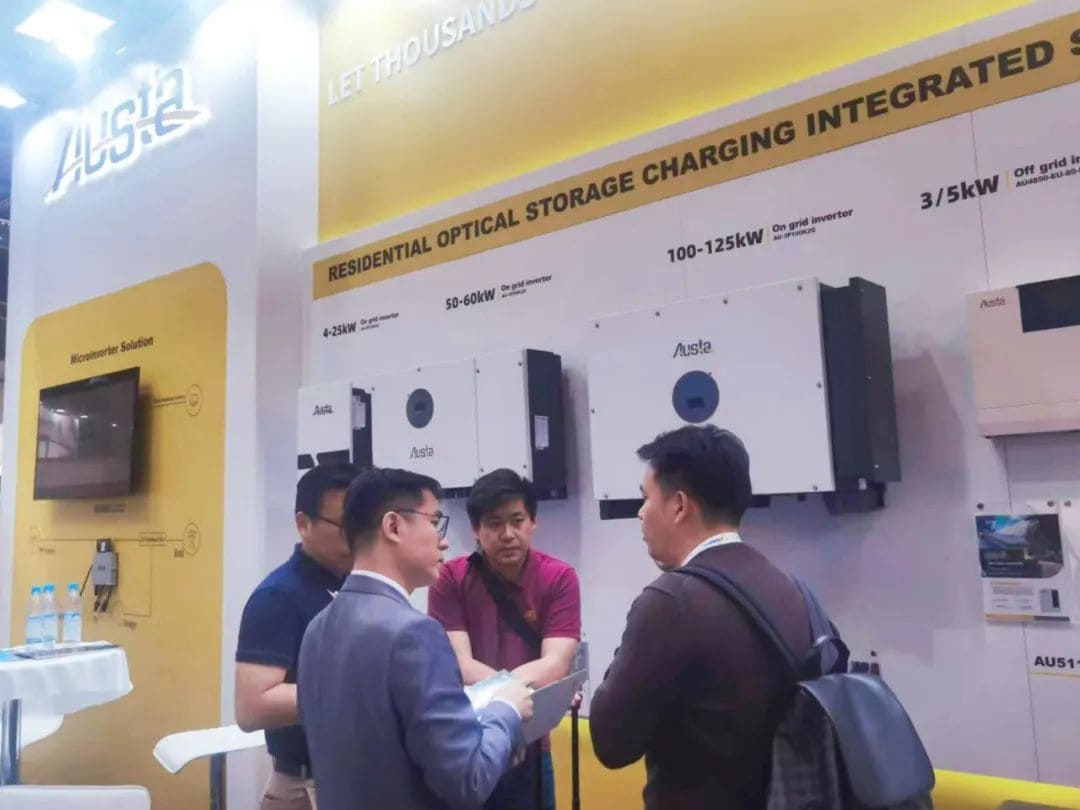 During the exhibition, Austa's booth was crowded with visitors and customers, Austa's module products not only have high power and low loss technology, but also its design beautifies the color and style of the modules, making them more eye-catching. "Core heart" with a new APP platform system, from the beautiful shape, high utilization, high conversion rate, strong stability, more intelligent, safe and reliable and other aspects to fully meet the needs of the majority of households. The visitors personally saw the products up close and had a detailed exchange with the sales staff, and expressed their continued interest in Austa's products and development.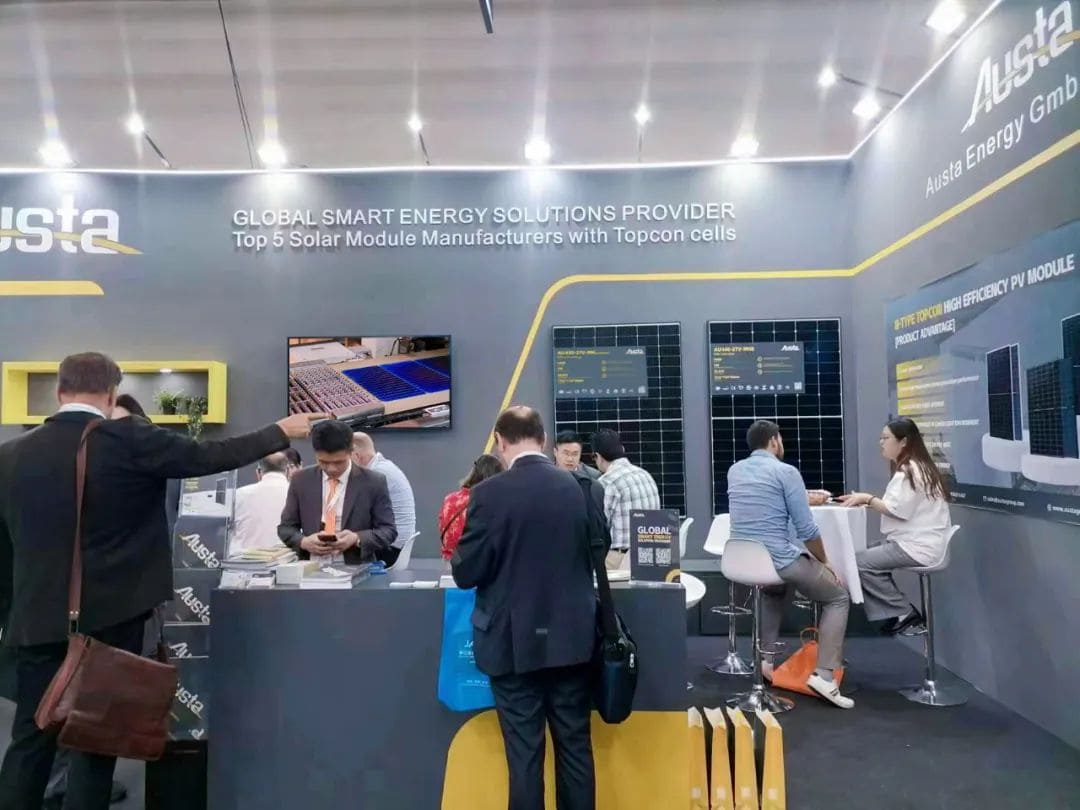 Intersolar Europe 2023 will be closed on June 16, Austa sincerely look forward to your visit! Our booth number is B4.260.